Every now and then i will post a blog about a couple of new potentional networks.
This month i will spoof 3 potentional networks. That will be Nolus, Aura and Shardeum.
Nolus
Nolus will be build as an tendermint chain. What they basically offer is a Defi lease. Within this platform you will be able buy, sell swap in fast and cheap way. The protocol will lean on Lenders providing liquidity to the platform, these lenders will provide stablecoins, where the borrowers will borrow those same stablecoins.
This protocol will have it's native token called $NLS wich you can stake to the validators.
Below a picture how the automated money market works at Nolus.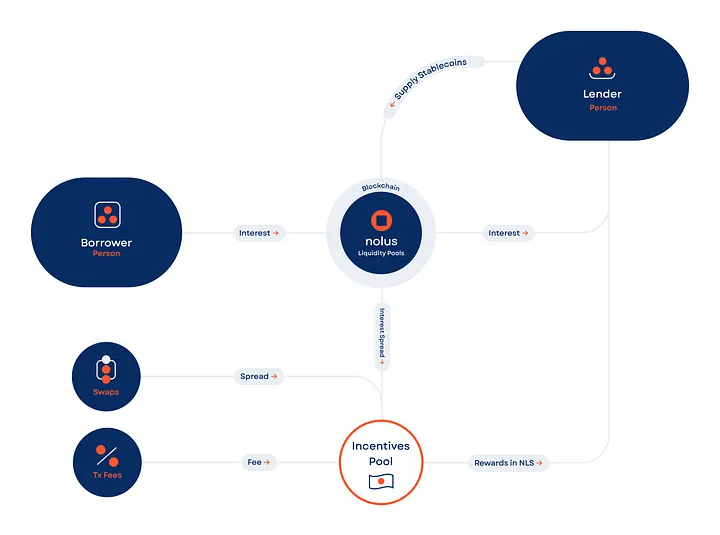 Check out their website at https://nolus.io/ or join their discord to participate in their testnet program.
Aura
Aura is building the NFT space. This is also an tendermint chain wich hold their consensus layer. They finished their testnet a while ago and launched mainnet just last week. As said earlier the chain is orriented on the NFT market, they want to create mass NFT adoption in the web3 space. There is allready a landscape in place for this network, check this out below.

Check out their website at https://aura.network/ or join their discord .
Shardeum
Shardeum is a fairly new player, Shardeum is an EVM based layer 1 chain. This chain uses dynamic sharding to scale their network. This means that TPS will increase with every validator joining the network. Shardeum is currently in the early phases. They have 3 networks lauched, where two networks are Alphanet and there is one betanet live. Its permissionless so enyone can join. Also Shardeum aims to be energy efficient! Alphanet did what it should have and allready exceeded expectations. See below for some metrics.
check out their website at https://shardeum.org/ or join their discord for participating in new upcoming testnets